Goblinoids 
(Link to Wikis in Race Name)
Goblinoids were a race of closely related humanoids also known as goblins, not to be confused with the particular variety of the same name.  
The typical goblinoid was lewd, cruel, sadistic, power-hungry (or in the case of goblins just plain hungry), extremely lacking in any intelligence or sophistication, and proud of it. Known for their habit of abusing those (at least by their reckoning) lesser than them, and worshiping those greater than them, goblinoids were not popular amongst other races. While exceptions did exist (though none are noted, as an atypical goblinoid rarely makes it out of its clan alive), most goblinoids in the Realms matched this ethical description.
Goblinoids rarely got along with themselves better than their enemies, though they were known to come together under a common cause on occasion. In such situations, hierarchy was usually determined by whoever would win in a fight, and it was not uncommon for them to find out through physical methods. To goblinoid thinking, elves and dwarves were particularly nasty arch-enemies, humans were things to kill if possible and run from if not, halflings were perfect targets, and drow were creatures to be feared.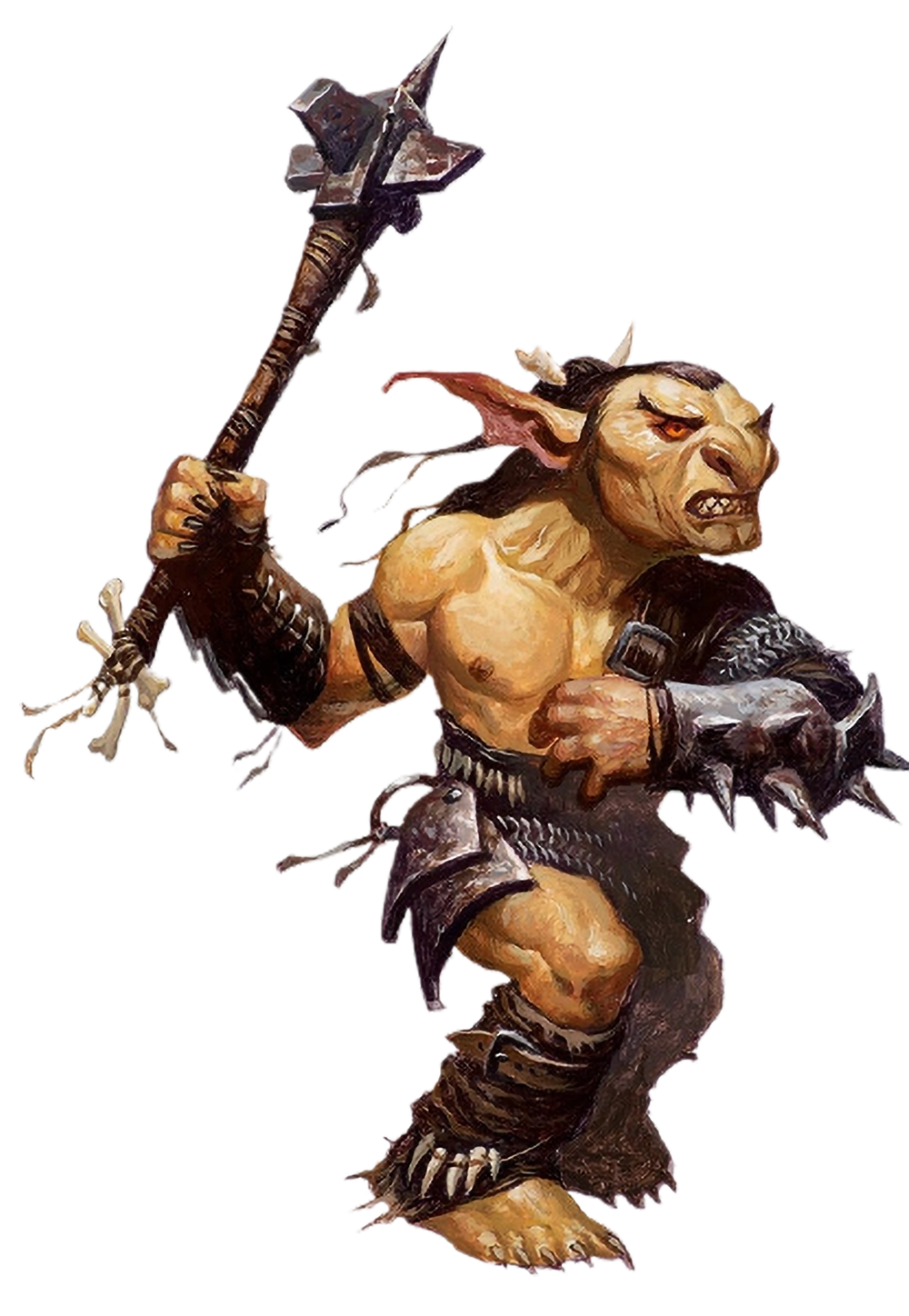 Ability Score Increases:
+1 Dexterity, +1 of Choice
Racial Tensions:
Dwarves, Gnomes, Elves, Outcast Goblins

Lifespan:
60 Years

Alignment:
Any Chaotic or Evil

Size:
.50 – .75

Type:
Goblinoid

Languages:
Common, Ghukliak (Goblin)
A race of small and numerous goblinoids, often living in underground caverns near the surface known as lairs, Goblins are rather diverse even with their sadistic reputation.  To a goblin, it doesn't seem logical to treat others as well or better than they would treat themselves; rather, they believe in preemptively removing potential rivals before they could become a threat.  Despite having a short temper and a sense of greed that makes it difficult for them to act altruistically, not all goblins are dim-witted or evil and can even rise to become heroes if they put their mind to it.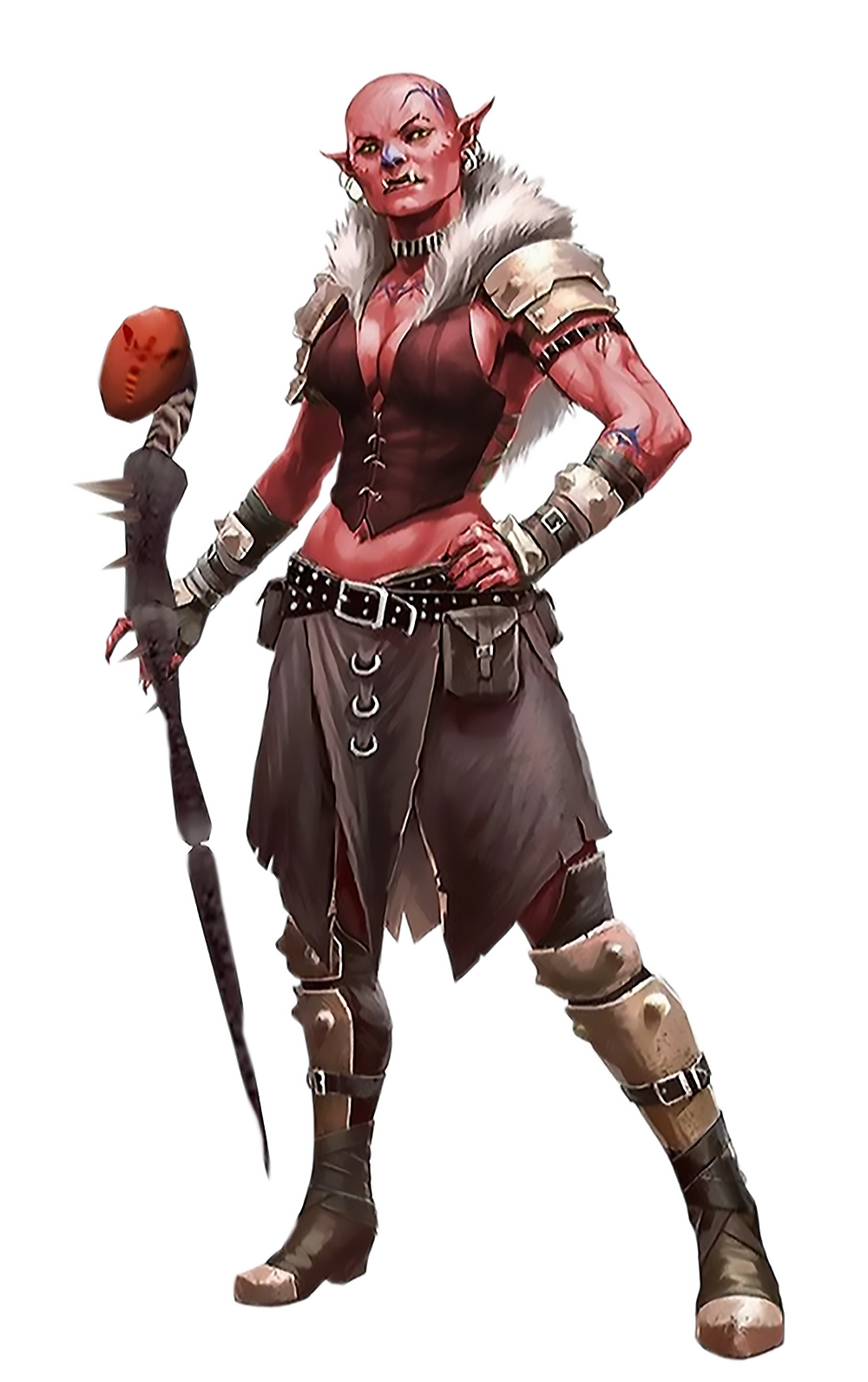 Ability Score Increases:
+1 Constitution, +1 of Choice
Racial Tensions:
Dwarves, Gnomes, Elves, Outcast Goblins & Hobgoblins
Lifespan:
80 Years

Alignment:
Lawful (Evil Leaning)

Size:
0.95 – 1.05

Type:
Goblinoid

Languages:
Common, Ghukliak (Goblin)

Being an elite species of goblinoids, trained in military fighting techniques, their training has given them proficiency with a multitude of weapons and armor. Hobgoblins are bigger, stronger, and smarter than goblins; smaller and weaker than bugbears, but better organized. They often take on leadership roles in goblinoid armies due to how courageous and brutal in combat they are.  Being renowned for both their strategic thoughts and military skill.
Support Us
Old Guard is a free to play server with no pay to win mechanics. If you like to support our ongoing effort to get better, please consider donate to our cause. Click here to learn more!