Fighters share an unparalleled mastery of weapons and armor, and a thorough knowledge of the skills of combat. They are well acquainted with death, both meting it out and staring it definitely in the face.
Who is the Fighter?
Fighters learn the basics of all combat styles. Every fighter can swing an ax, fence with a rapier, wield a longsword or a greatsword, use a bow, and even trap foes in a net with some degree of skill. Likewise, a fighter is adept with shields and every form of armor.
Beyond that basic degree of familiarity, each fighter specializes in a certain style of combat. This combination of broad general ability and extensive specialization makes fighters superior combatants on battlefields and in dungeons alike. They are well acquainted with death, both meting it out and staring it defiantly in the face.
 ((Last updated:  11.12.2023))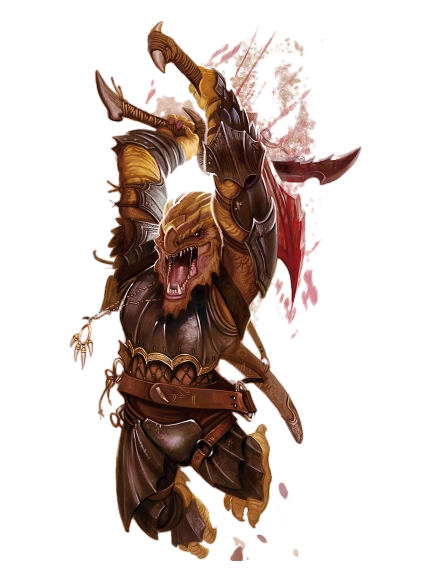 Attack Attribute:  Strength
Armour Proficiency:  Light Armour, Medium Armour, Heavy Armour, Shield Proficiency
Weapon Proficiency:  Simple Weapons, Martial Weapons
Skill Proficiency:  +2 to Athletics and Perception.
Base Hit Points:  130
Action Surges: 1
Attribute Increase:  +1 to 2 attributes of your choice
HP: +40
Action Surge: +1
Subclasses in on the Old Guard server work like specializations of your class and enable players to customize their general class into something more fitting their RP and general play style. While it's not mandatory, it's highly recommended to chose a subclass from character creation onwards, since a player needs to earn the subclass from a fitting IC trainer (aka another player) to master it.
That said it's not crucial to choose a subclass during character creation just to have one, especially if you cannot decide for one, or have the feeling that it just does not fit the backstory of them (e.g. if they're young and just starting their adventurer's career). 
 Changing the subclass (or the class on that account) is also possible that way, as the only thing you need is another player who trains you ICly. All on class, subclass and mastery training can be found here.
All Boons, Banes, Spells, Abilities and Cantrips you find in the specific subclasses sections come on top of everything you see under the basic class above.So you'll lose nothing by chosing a subclass from the list at any point of time.
Those who emulate the archetypal Battle Master employ martial techniques passed down through generations. To a Battle Master, combat is an academic field, sometimes including subjects beyond battle such as weaponsmithing and calligraphy. Not every fighter absorbs the lessons of history, theory, and artistry that are reflected in the Battle Master archetype, but those who do are well-rounded fighters of great skill and knowledge.
The archetypal Champion focuses on the development of raw physical power honed to deadly perfection. Those who model themselves on this archetype combine rigorous training with physical excellence to deal devastating blows.
The archetypal Eldritch Knight combines the martial mastery common to all fighters with a careful study of magic. Eldritch Knights use magical techniques similar to those practiced by wizards. They focus their study on two of the eight schools of magic: abjuration and evocation. Abjuration spells grant an Eldritch Knight additional protection in battle, and evocation spells deal damage to many foes at once, extending the fighter's reach in combat. These knights learn a comparatively small number of spells, committing them to memory instead of keeping them in a spellbook.
Additional Proficiencies:
Base Spell Pool:  20

Additional Mastery Proficiencies:
8th & 9th Level Spells
Spell Pool: +10 

Cantrips
Level 1
Level 2
Level 3
The Samurai is a fighter who draws on an implacable fighting spirit to overcome enemies. A samurai's resolve is nearly unbreakable, and the enemies in a samurai's path have two choices: yield or die fighting.
Additional Mastery Proficiencies:  
You gain +2 to Insight.